Junglewalla's Signature Tours
Langkawi island blessed with several world recognized UNESCO geological parks. It offers travelers the perfect combination of sea, sun, fascinating rainforest, mysterious mangroves, birds and wildlife. A place of true peace and tranquility. Rich in culture and traditions simplicity and style. There are enough things t experience and excite the adventurous as well as the ardent naturalists among us. Life is a collection of experienses, let us be your guide.
JOURNEY WITH US TO EXPERIENCE THE WONDERS!
This excursion is the most highly recommended trip in Langkawi. Join our guide on this most memorable outing of the best Langkawi has to offer and take home lasting impressions of this magical place.
Head to the serene Kubang Badak River in Langkawi and enjoy Mangrove River Cruise, Lunch at local Malay family house and jump in to a natural jungle swimming pool for a refreshing swim.
Langkawi Southern Island Tour is the most popular spots frequented by local and domestic tourists especially during the holidays. This tour available on private arrangement only with a maximum of 8 passengers per boat.
For the more energetic among us, we can head to Kubang Badak River for some Kayaking adventure. Depending on the tidal conditions, we will either begin at the coast and end up river or begin upriver and end down at the coast.
Enjoy the fresh air while adoring the beauty of our local trees and plants with astonishing therapeutic quality. This trail require average fitness level with hilly terrain, suitable for all ages from 12 years old and above.
As the day draws to a close and the night begins to envelope it, a myriad of amazing and unique creatures begin to stir and come alive to start the night shift.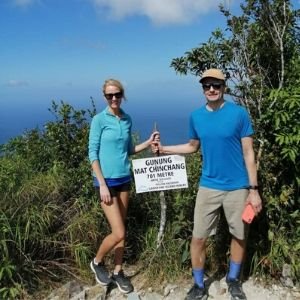 Visit the stunning weathered limestone & ancient sandstone formations , the first land in what is now SE Asia to emerge from the oceans 550 million years ago and see the unique flora and fauna it supports.
Langkawi has a rich diversity of ecosystems and habitat types. This therefore ensures a correspondingly rich diversity in birdlife on the island. With the arrival of rainy season, flowers blooming and bountiful fruits, babies and migrants alike fills Langkawi's wildlife scenes. Join our naturalists and get to know our birds and wildlife upclose and personal.
The best time for serious birders to be in Langkawi is between November to April , during this time the resident and some of the migrant birds will be here in Langkawi. This therefore ensures a correspondingly rich diversity in birdlife on the island.
Junglewalla's Combo Tours
Combining two activities in one visit is a great choice for those who want to do it all!. Junglewalla offers many great value combination tours that allow visitors to cut time and expenses on your Langkawi vacation. Sign up and Save Big!
LANGKAWI FAMILY COMBO
Choose 2 tours from 3 available tours: Rainforest Walking and Unesco Geopark Tour or Rainforest Walking and Southern Island Tour. These tours can be done within one day or 2 days.
NORMAL PRICE:RM900/family
COMBO PRICE:RM810 per family
*Transfers Excluded
LANGKAWI ADVENTURE COMBO
Choose 2 tours from 3 available tours: Mangrove Kayaking and Matchinchang Hike or Mangrove Kayaking and Rainforest Afterdark. These tours can be done within one day or 2 days.
NORMAL PRICE:RM400/person
COMBO PRICE:RM360/person
*Transfers Excluded
MORE JUNGLEWALLA'S EXPERIENCES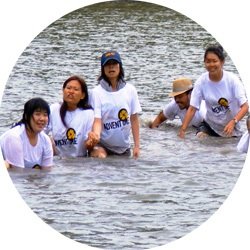 Junglewalla Team Building Programs are tailored to your needs and very much in partnership with your training requirements. A choice range of fun, engaging activities are available to choose from.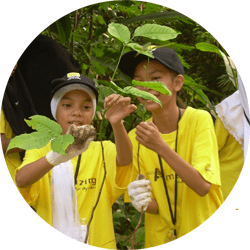 Langkawi Island in Malaysia provide an excellent natural settings, culture and community for Students Programs. Building better individuals, teams, communities and environments , reconnecting people with people and people with nature.
Peninsular Malaysia known for its diverse exciting wildlife, from big cats to iconic Asian Elephants. Browse to our selection of packages tailored for nature lovers, wildlife enthusiast and those who doesn't mind to take it a little bit rough.