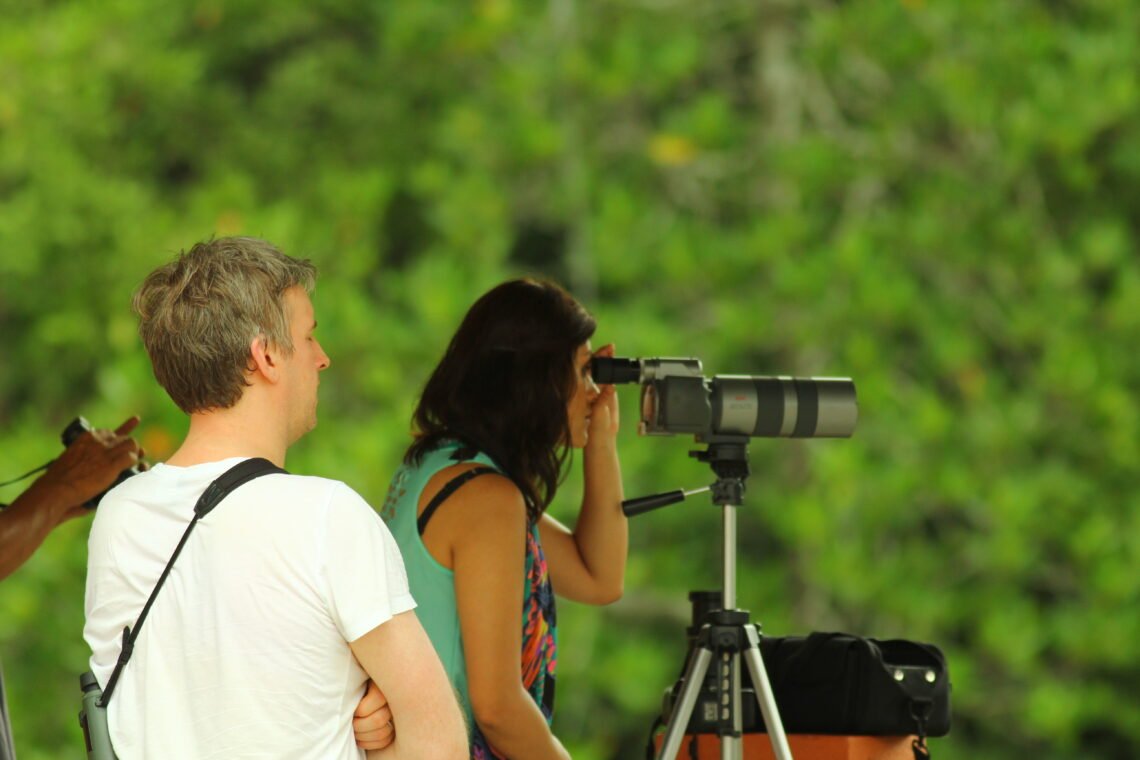 The long-tailed sibia too are extremely common and tend to move in groups of 6 or more, they are often seen hopping across from branch to branch rather than flying.
Once a year, visitors from around the world descend upon the village for the Annual International Bird Race. At last count, 254 bird species were found on these hills, either having taken up residence or passing through.
GETTING THERE
Approximately 103km north, or two hours' drive, from Kuala Lumpur. Visitors can take the Rawang exit from the highway and drive further north to Kuala Kubu Bahru (KKB) and up to Fraser's Hill. From KKB, take the road eastwards to Kuala Lipis/Raub. Travel for about 40km until you reach the Gap, Use of public transportation and carpooling is encouraged as this helps reduces traffic into Fraser's Hill's pristine environment and minimizes air pollution. (Some tourists even cycle uphill!). If you are coming from Kuala Lumpur take the NAEILA bus to Tanjung Malim from Puduraya at Platform 21-23. Get off at Kuala Kubu Bharu. There is only one bus a day to Fraser's Hill from Kuala Kubu Bharu at 10.30 am. Therefore, plan your trip well.
ATTRACTIONS
Situated in Pahang next to the northern Selangor border, Fraser's Hill is named after an English adventurer, L. J. Fraser, who explored the area in the late nineteenth century. Fraser's Hill, which actually consists of seven hills at an altitude of between 1,220 and 1,525 metres (4,000 and 5,000 feet), is widely known within Malaysia as a recreational resort area. There is a variety of accommodation, some modeled on old English country houses and dating from colonial times, as well as a first class modern hotel.
Local and foreign visitors are encouraged to go to Fraser's Hill for its sporting facilities. But the area is also of great interest to naturalists, bird lovers especially. The predominant natural habitat is lower montane forest (see the section entitled Plant Life), dominated by trees of the oak and laurel families.
The bird fauna is especially rich because the area incorporates species from the lowlands, at the upper end of their altitudinal range, together with many of those species confined to true mountain forests. In addition, it has been found that Fraser's Hill is near the centre of a main'flyway', or route, taken by birds which migrate annually to the Malaysian region in orderto escape the winter of northern Asia.
These birds are not the shorebirds which may be seen on Malaysia's coasts, but forest lovers, including flycathcers,robins, thrushes, warblers and birds of prey.