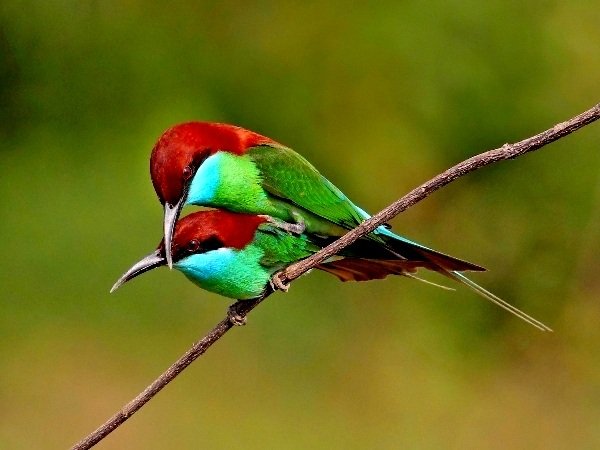 Birdwatching Tour – 2 Days
TOUR DESCRIPTIONS:
Langkawi has a rich diversity of ecosystems and habitat types. This includes lowland broadleaf rainforest, mangrove forest, reed beds, rice paddies, orchards, scrublands and mudflats. This ensures a correspondingly rich diversity in birdlife on the island. This tour is suitable for serious birders between November to April .
The rest of the year the resident birds are around; such as The Great Hornbill, Brown-winged Kingfisher, and the Mountain Hawk Eagle.
Sharing Tour Per Person
MIN 2 PERSON
2 DAYS TRIPS ( 4 SESSIONS)
---
HIGHLIGHTS:

Enjoy observing Langkawi's wild birds in its natural habitat.
Seeing and experiencing Langkawi's endemic birds.
Immerse in Langkawi natural landscape and surroundings.
Good chance to tick √ your list.
Get a good photographs of Langkawi's birds and landscape in your lens
Birders/photographers encourage to write in advance and let us know if you have any target birds.
ITINERARY

Pick up time by 7.30am for morning trip and 3.30pm for afternoon trip.
Tour Duration: 16 hours approximately spread over 2 days.

Day 1 – Session 1: Pick up time: 7.30am
Itinerary: Rainforest Birds and Mangrove Forest Birds

The open corridor between tracks of rainforest is best for observing these birds. Among the birds we may see are Flower Peckers, Hill Mynas, Dollarbirds, Green Pigeons, Drongos, Tailorbirds, Babblers, Bulbuls, Sunbirds, Eagles, Woodpeckers and Oriental-pied Hornbils

Our next destination takes us to a mangrove forest to search out Brown-winged Kingfishers, Collared Kingfishers, Black-capped Kingfishers, White-bellied Sea Eagles, Bhraminy Kites, Common Sandpipers and Little Herons. Return to hotel at 11.30am

Day 1 – Session 2: Pick up time: 3.30pm
Itinerary: Mountain Birds and wetland birds

A short drive to a local village pond that is frequented by Lesser Whistling-Ducks, Little Egrets, Little Herons, Moorhens, Little Grebes, Pond Herons, Needle-tailed Swifts and Striated Swallows.

We drive to the highest peak in Langkawi to see the Great Hornbills and Wreathed Hornbills. These amazing birds will be the highlight of the trip. The Great Hornbills, measures at 1.3meters (4 feet) from tip of beak to tip of tail, are the largest birds in Langkawi. Return to hotel at 7.30pm

Day 2 – Session 1: Pick up time: 7.30am
Itinerary: Scrubland, Disturbed Forest, Mudflats and Plantations Birds.

Depending on the tide, we might start at the mudflat area where we get to see Pacific Golden Plovers, Sand Martins, Sand Pipers and Artic Warblers. We then continue on to scrubland rainforest in search of Black-hooded Orioles and continue on to plantations in the hope of seeing Chestnut-breasted Malkohas and Blue-wing Pittas. Return to hotel at 11.30am

Day 2 – Session 2: Pick up time: 3.30pm
Itinerary: Paddyfield Birds

We make our way to the paddyfields in search of birds associated with this habitat. We may get to see Sandpipers, Plovers, Lapwings, Pond Herons, Egrets, Bitterns, White-throated Kingfishers, Peaceful Doves, Spotted Doves and Plain-backed Sparrows. We will use this day as last chance to get any target birds that we have not seen yet. Return to hotel at 7.30pm
ADDITIONAL INFORMATION

Recommended Attire: Long sleeve shirts, Long pants, walking shoes, hat and good sun protection, keep to earth colors like green brown or black and avoid bright colors like red, yellow, and white.
Required moderate fitness level, there will be some short walk.
Minimum 7 days notice to book this tour

Note: Junglewalla subscribes to the Birdlife International Guidelines for Best Practices on Bird Tourism for this tour. We promise to do our very best to get your target birds but we will not participate in feeding, bait and bird calls.

Download Langkawi Bird list 2021
Read Trip Report on this Birdwatching with BIG thanks to Mat Wilson
Pictures below were taken and credited by: Dr. Ho Min Lim taken on June 2007
WHAT'S INCLUDED IN THIS RATE

Return Transfers from any hotels in Langkawi
English-Speaking Nature Guide
Binoculars to use (we advise to bring your own)
Bottle water