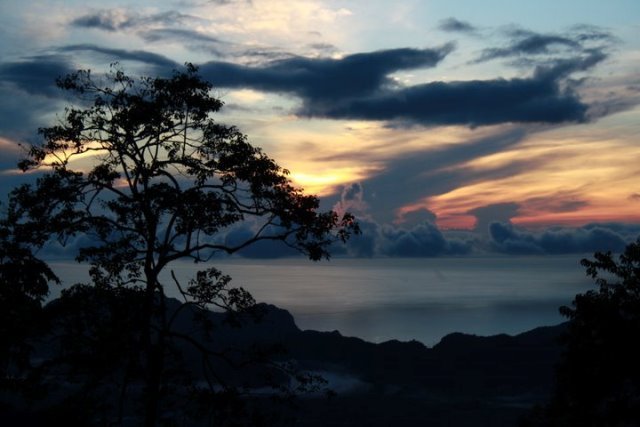 HIGHLIGHTS:
Enjoy Gunung Raya Spectacular Scenery and Sunset
Meet the resident Birds of Gunung Raya
Experience the Nocturnal Wildlife in the Rainforest
Catch a Sight of the Colugo, also Known as the Flying Lemur
TOUR DETAILS:
Tour Available on WEDNESDAY, FRIDAY & SUNDAY
Tour starting at 5.30pm
Duration: approximately: 1 hour driving and 1 hours walk/wildlife spotting.
Fitness Level : Easy
Not recommended for children.
TOUR DESCRIPTIONS:
As the day draws to a close and the night begins to envelope it, a myriad of amazing and unique creatures begin to stir and come alive to start the night shift. Our tour starts from the base of Gunung Raya where our guide will meet and greet you. After a short brief we proceed with a drive to the summit of the highest peak on the island.
This drive up takes us along a quite road that overlooks the rainforest canopy. Your guide will lookout for such animal like monkeys, squirrels and birds such as hornbills, rollers, flowerpeckers and sunbirds. We will make several stops at scenic points to enjoy a bird's eye view of the island.
Just about sunset we proceed to drive down Gunung Raya where proceed to Lubuk Semilang in search of the enigmatic nocturnal animals that call this place home. We hope to see bats, flying squirrels and if lucky the unique Flying Lemur also known as the Colugo.
Recommended Attire: Long sleeve shirts, Long pants, sandals or sports shoes, mosquito repellent.
TOUR RATES:
Price at RM150 per person
FINE PRINTS
Pick up is not included in the price, meeting point is at BASE OF GUNUNG RAYA by 5.20pm.
We recommend to take GRAB LANGKAWI and depart from your accommodation by 4.40pm.
What's Included:
English-Speaking Nature Guide
Insurance Coverage
Bottle water
What's Not Included:
Any Items Not Mentioned
Personal Expenses
Meals