Irshad Mobarak is one of Malaysia's most celebrated naturalists with over 26 years experience in the field. A former banker, Irshad is a strong advocate for the conservation of Langkawi's fragile natural heritage. In early 1994 he set up Junglewalla with the help of his best friend's and mentor Miles Baddeley (Wildlife for the Future-UK). Irshad's main objective is to educate and inspire people to experience Langkawi's rich natural history. As pioneer in of Eco-Tourism in Langkawi, he develop a series of " Junglewalla's  Signature Tours" that has shaped Langkawi's nature tourism today.
MEET THE OWNERS
In 2005, Irshad Mobarak and Sri Sari who share the passion of birds, joined as owners and establish Natural History Tours Private Limited and continued Junglewalla's commitment to providing fun, safe and ecologically sound tours. While they have always been a birdwatchers, being able to combine playtime with work infuses a client's experience with a special kind of pleasure.  As birders Irshad and Sri love to live in Langkawi's wide range of habitats. In 2009 Irshad and Sri welcomed their son Amiri to the family and soon after in 2012 Amiri's little sister Aliya arrived.
Irshad Mobarak, Sri Sari, Amiri & Aliya
IRSHAD'S interest in nature was instilled in him at a very young age. His father always encouraged his family to be involved in sports and outdoor activities. Irshad completed his study at St.Paul Institute in Malaysia, in 1990 completed a diploma in Aromatherapy International In Australia, Certified Trainer by Danish Ornithological Society and Understudy Museum Curation and Taxonomy, British Museum Natural History in London under the tutelage of Prof. Bernard D' Abrera – World renowned ornithologist.
Since 2017,  Irshad has taken a role of trainer and mentor for Junglewalla team and continue on curating more nature activities in Langkawi and Malaysia. When he is not busy with his nature center at The Datai, we found him on the field and in the water conducting Mangrove Tour and Birding.
"What I hope to achieve on my tours is to show to the people that forest is a living community of interactive and interdependent relationships. Not unlike our own relationships in our cities in our homes and among our families and friends. If we can instill in the hearts of people the wonders of the natural world first hand then we have friends of nature for life. And when they leave for home I hope to have inspired them to make positive adjustments to help mother nature in any way they can….. more on Irshad.
Sri Sari spent her early childhood  in Sumatra, her favorite school holiday activities including  visiting the countryside, listened to the birds song,  enjoyed mud-crab catching in the mangrove forest and picking up durians from the family farm at the edge of primary rainforest. 
In 1992 she completed vocational school in Marketing Management and in 1997 completed  Tour and Travel Management Study at University Sumatera Utara. 
Her love affair with Langkawi sparked from a sunset poster of Tanjung Rhu she saw everyday at work, Sri was determined to find her way to Langkawi. With luck on her side and an undeterred great positive vibe, she finally landed a job on Langkawi. In 1998 she left her big-city life and led a way of life she always dreams of – the tranquility of the countryside.
Sri has joined birdwatching course with the Malaysian Nature Society and has enjoyed birding at many Malaysia favorite birding sites. Over the years, Sri has worn many hats including that of birdwatching guide, kayaking guide, tree planter and most recently as educational program co-ordinator and marketing manager with Junglewalla. A strong advocate for nature, Funny yet serious about birds and wildlife conservation Sri is a perfect candidate to set you up with a complete nature experience.
AND THE WHOLE AMAZING TEAM
Junglewalla Outings are conducted by a group of dedicated and passionate nature guides selectively chosen and trained by Irshad Mobarak himself.  We have a team of passionate nature guides that match the culture and spirit of Junglewalla. 
Ongoing in house training lead by Irshad Mobarak continually encourage the team to keep on upgrading and striving to improve everyone knowledge and skills. 
Junglewalla's commitment to excellence has built reputation as the region's premiere nature tour operators and work closely with many of the leading hotels in the region to provide nature tours for their guests.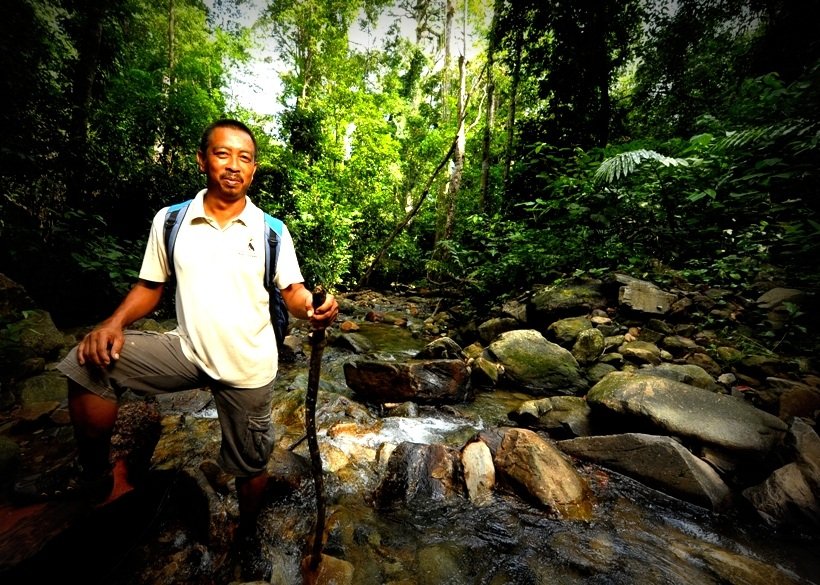 Shaaban Arshad | Lead Naturalist
Shaaban comes from a family well-known for their knowledge as traditional Herbalist and Medicine men. Shaaban has inherited much of his family knowledge and has an intimate knowledge of the rainforest and jungle. As a young man he used this knowledge of the rainforest to earn income by collecting herbs to treat the patients that visit his father….more on Shaban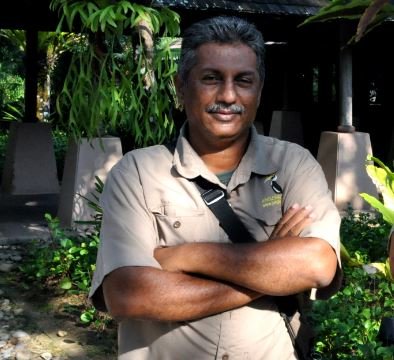 Francis Samuel | Lead Naturalist
Francis has been in the Hospitality industry holding various post  from Cost Controller and work his way up as Hotel General Manager for over 30 years. He join Junglewalla team in 2007 as Resident Naturalist and station at The Andaman Hotel. On his tours, Francis ensure that guests come away from our activities, thoroughly enjoying themselves and armed with valuable information. Francis wealth of knowledge and expertise are so well-known in Langkawi that he is currently also holding the post as teacher/trainer at Langkawi Tourism Academy. 
Azri Hussain | Operation Manager
Azri is Junglewalla Manager currently running Junglewalla's day-today operation at the main office in Jalan Tanjung Rhu. 
He love to design  and customizing an outing. For team building and company outing activities,  Azri is our go-to-guy. 
And the rest of the team that ensure every trip is as safe, well organised  and memorable as can be while  experiencing Langkawi's rich natural history.