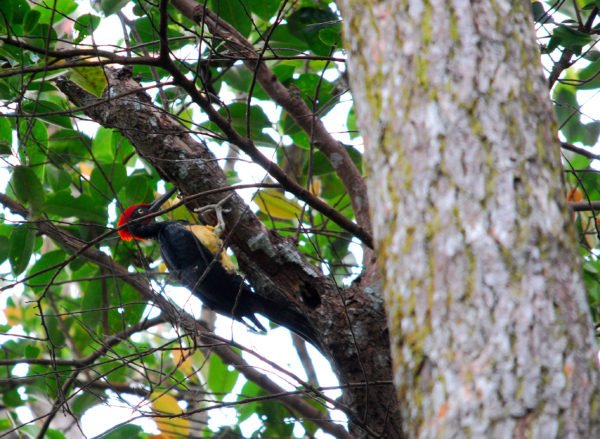 During its early years, settlers started small scale and ultimatelly unsuccessful farming ventures to cultivate tea, fruit vegetables and to keep cattle for milk production. The oldest highland bungalows in the country, including Bungalows Tempines and Cendana, built in the 1880's, are still used to accommodate visitors.
Site Office (Hill Transport Booking Office)
Tempat Peranginan Bukit Larut
34020 Taiping, Perak
Tel: 05-807 7241
Bukit Larut Hill Resort
34000 Taiping
Perak Darul Ridzuan
Tel: 05-831 963
GETTING THERE
About 300 km from Kuala Lumpur via North/South Expressway. About 9 km from the centre of Taiping. Access to the hill resorts is only available by District Office Land Rovers or hiking.
ATTRACTIONS
Size: 6,880 Hectares – Peak: 1,450 metres
Facilities: Rest houses, kiosk, walking trails, camping and picnic areas, hill top observation deck.
Accommodation: Original guesthouses and bungalows provide basic facilities for about 66 people on the hill. Bookings are necessary through Officer in Charge, Bukit Larut Hill Resort, Taiping. A variety of other accommodation is available in nearby Taiping.
Attractions: Experiencing original colonial hill station atmosphere. lush, unspoiled forests and gardens, indigenous and exotic flora, mountain birds and wildlife, nature walks, panoramic views. Lake Gardens and Taiping Zoo at foothills.
Flora and Fauna: Gazetted as Permanent Forest Estate in 1960, the BLFR comprises some 6,880 hectares of rugged granite mountains known as the Bintang Range. The Perak State Forestry Department's district offices at Larut Matang and Kuala Kangsar jointly administer and control the area.
The sections of the Bukit Larut are under the control of the Larut Matang district office. They include about 2,250 hectares of Virgin Jungle Reserve together with three Water Catchments Forests that provide the fresh water supply to Taiping and the surrounding Larut Matang district.
Since its establishment in 1884 Bukit Larut has remain small and blissfully, unfashionably undeveloped. It has retained all the original charm and character, created by homesick, sweat sodden colonials, to simulate the familiar, cool and elegantly comfortable surroundings they had traded for an opportunistic life of adventure and excitement in the tropics.
Bukit Larut's habitats include lowland diperocarp forest through to upper montane forest around Gunung Hijau, its highest peak at around 1,450 metres. Species diversity includes the Meranti Kerung forest around the foothills, Seraya on the ridges, Meranti Bukit at the upper elevations and Malaysian Oaks at the highest point. A variety of herbs, orchids and ferns grow among the trees.
Some 25 species of mammals and more than 200 bird species have been recorded at Bukit Larut and around its foothills in Taiping's Lake Gardens. Notable mammal sightings include the dark handed gibbon, clouded leopard, serow, flat-headed cat, white-bellied rat and the lawas round leaf horseshoe bat. Some of the rarer bird species sighted include black eagles, mountain peacock pheasants, cutias, and peregrine falcons. Also observed are migrant visitors like Japanese sparrowhawks, barn and red-rumped swallows, black bass and the Siberian thrush.
Due to Bukit Larut's steep terrain, highest rainfall in the country and water catchments classification, it is regarded as an ecologically sensitive area not suitable for agriculture, mass tourism, or any other type of development that could disturb the natural balance of the surrounding fragile ecosystems.
This historically significant area is therefore, likely to remain a remote and pristine cultural and natural heritage wilderness and original highland retreat, retaining its rich and abundant bio-diversity of flora and fauna. Bukit Larut is one of West Malaysia's best, undisturbed natural sanctuaries.