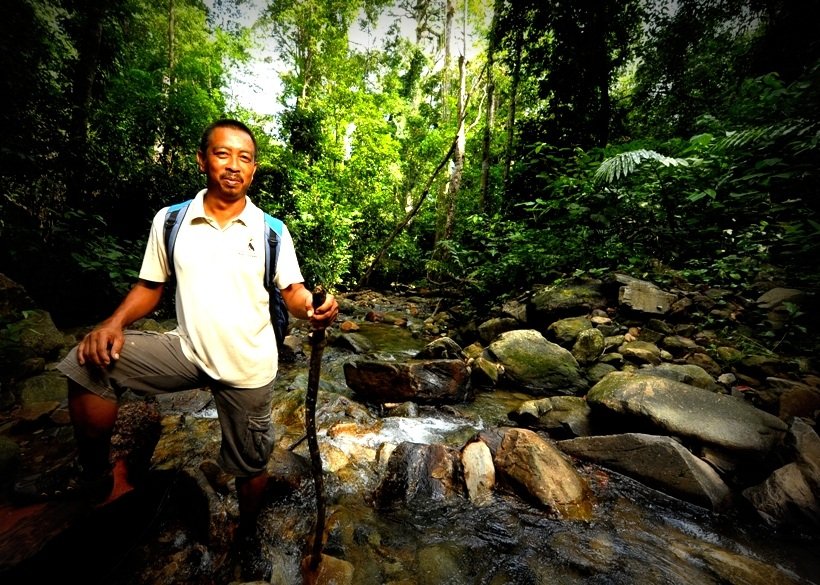 During the flowering season he would collect wild honey to supplement his income, something that he still does till this day. His skills came to the attention of the Forest research institute and forestry department who engaged his services as a guide.
Since 1992 Irshad and Saaban have together open many trails and developed some of the first truly ecological tours in Langkawi and have guided many international naturalists, documentary movie makers and tourists through the island's many unique ecosystems.
Saaban today is a naturalist and ecologist at heart, sharing his knowledge and love of the rainforest with anybody who is interested to learn about langkawi rainforest. His knowledge of the rainforest and its inhabitants and uncanny ability to locate shy animals put to good use for the conservation and best interest of langkawi sustainable eco tourism.
He is now one of Junglewalla's most knowledgeable and popular nature guide leading Jungle Treks. In addition to his love for nature, Shaaban is deeply involved in his village community affairs as a member of village council. He is also a part time fisherman and makes time to enjoy and join football game at the village football field.