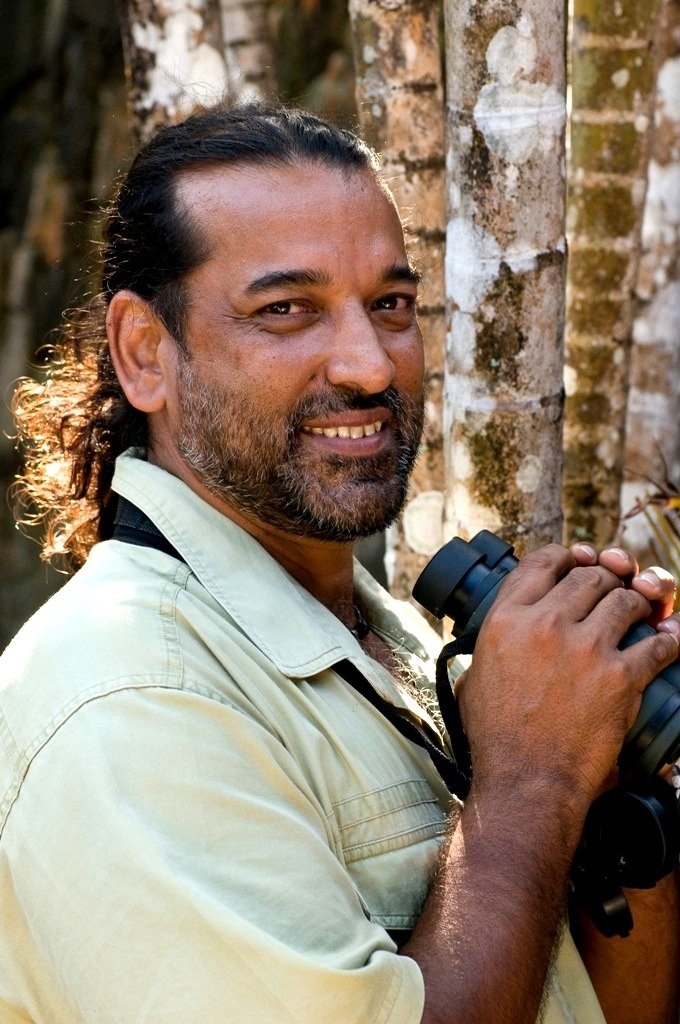 The Datai Forest Hideaway A fusion of eco'tourism and luxury make The Datai Resort, situated in 1800 acres of primary rain forest on North'west Langkawi, the most talked about resort development in Southeast Asia. Sceptical of the developer's claims I joined six other guests on an early morning forest walk led by the Datai's resident naturalist, Irshad.
As we walked out of the resort's gates Irshad earnestly explained "the rain forest in this part of Langkawi is around 110-120 million years old." All around us were towering buttress root trees up to 50metres in height. Suddenly five Great Hornbills interrupted the lecture, gracefully gliding between the Meranti trees. Irshad continued. "The Great Hornbills are one of 160 types of birds found in this forest. Apart from birds, there are Dusky Leaf monkeys, longtailed Macaques, wild boar and even black panthers have been sighted." As if on cue a group of monkeys screeched through the canopy as all heads craned up at the trapeze act intermezzo we were off again.This fascinating walk continued for two hours finishing 300 metres from the Datai's private beach in an untouched mangrove swamp. We had seen woodpeckers, Brahmyni Kites, Fish Eagles and had learnt a number of interesting facts' about the forest's flora and fauna. Irshad's enthusiasm and concern for Langkawi's forests has made these daily adventures increasingly popular.
What makes the Datai truly outstanding is the way it integrates into the surrounding forest. Full marks to the architects who through a wise choice of building materials and elegant tropical styles have magically blended the manmade with nature. The stillness of the forest soothes and relaxes. Peace and quiet are the order of the day.
A five minute drive away is a top of line golf course, The Datai Bay Golf Club, set amongst breathtaking forest scenery with Gunung Macincang in the background. This par 72 championship course is quite a challenge and a must for any golf addict. One guest pointed out that if he'd known what a great golf course there was he would have booked for an extra week!
On my last evening I sat ensconced in the lobby bar enjoying a cool cocktail as flying squirrels provided pre dinner entertainment in the forest's canopy. Along with this pleasant distraction, distant Cicadas and crickets began to break the heavenly stillness around me. Well into the night I sat there wondering if I would ever feel this relaxed ever again.
July/August 1994 – By Martin Weslake. BELVEDERE.