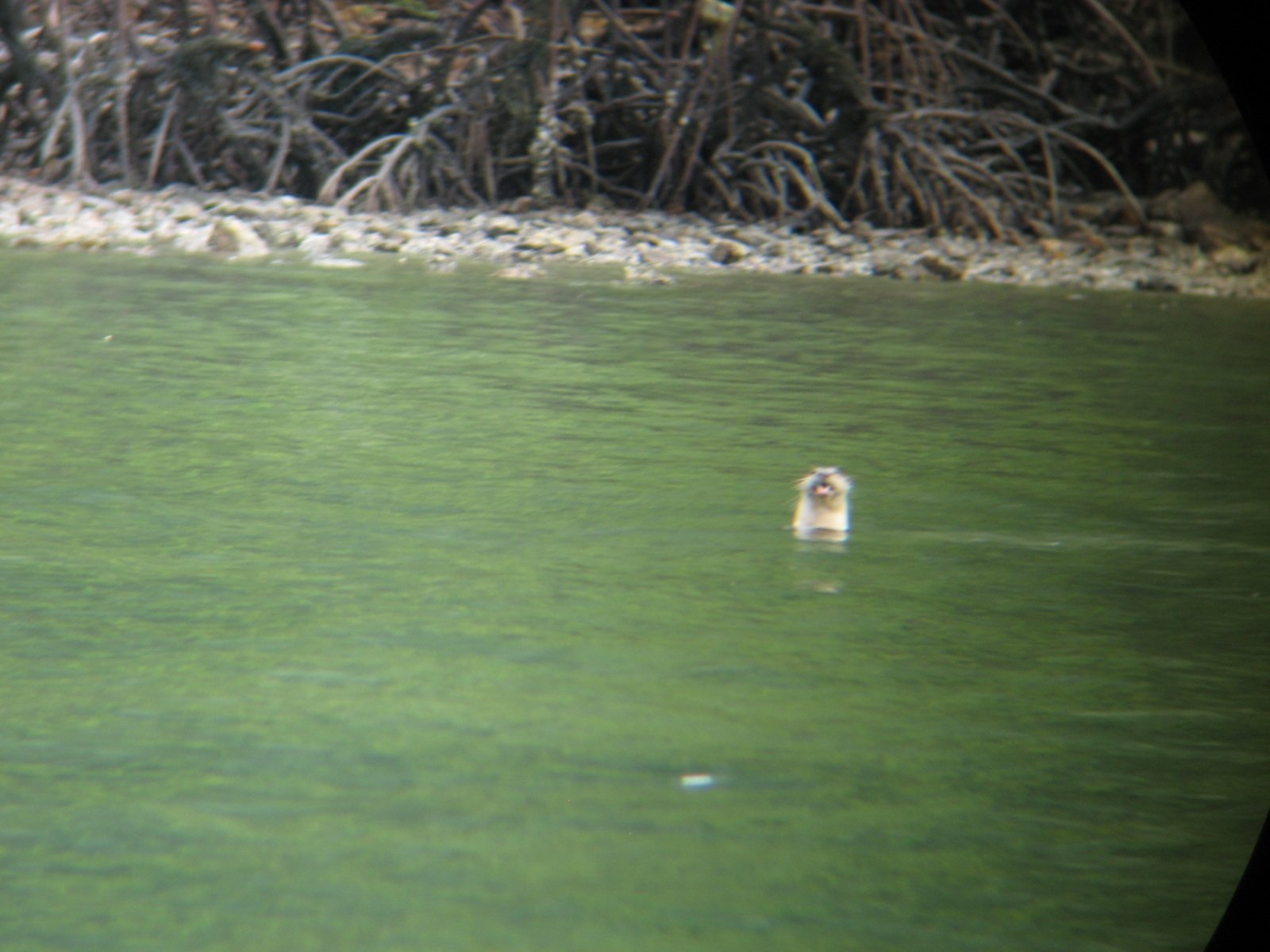 In search of Small-clawed Otter
The contacted us with specific inquiry to find Small-clawed Otter. Own Their own words…..
……. Langkawi was a surprise location. We found photos of small-clawed otters online and contacted JungleWalla. They put us in touch with their guide Indera and we hopped a ferry for a lightning 24 hour visit, one afternoon and one morning. Indera took us to half-a-dozen known locations for otters, and we saw fresh activity at four of them. We got our sighting of three oriental small-clawed otters crossing a stream just behind a resort on the west of the island.
We also saw giant black and sunda black-striped squirrel here, and in a cave were two species of roundleaf bats, great and intermediate. There's clearly a healthy population of otters on Langkawi using very accessible locations and I think spending 2 days here with Indera would almost certainly give a sighting. He even knew of a Holt almost within sight of his house, but that pair were shot by fish farmers just a week before we came!
And if you need a location for smooth-coated otters, try Sungei Buloh wetland reserve on Singapore, our last stop. There's a pond right outside the visitor centre and a pair of otters slept, played and tormented water monitor lizards there for three hours while we watched. Currently they are there almost daily, and three generations have been using the pond.
Thank you to Matthew and Maureen for the permission to post this report.
Posted by Sri for Matthew and Maureen.
Pictures by Indera