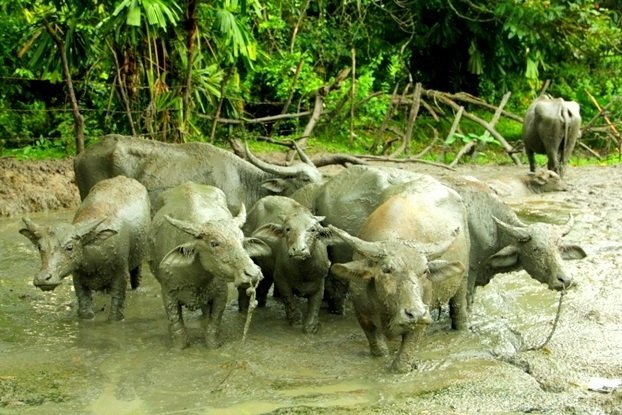 Langkawi Island situated off the Northwestern coast of Peninsular Malaysia comprises a group of 104 tropical islands during low tides and 99 Island during high tide.
The main island Langkawi is 47,848 hectare in size while Pulau Dayang Bunting and Pulau Tuba are somewhat smaller while the others appear to be mere dots in the emerald green ocean when viewed from the air.
For those who love a tropical island holiday, Langkawi is the place to be. A place far from the maddening crowd will find their haven in Langkawi. The outstanding natural landscapes of Langkawi Islands proclaim them as a true tropical paradise. Langkawi rainforest is rich with  varieties of flora that lends itself to medicinal cures, fragrances, lotions and pigments while flowers, fruits, sap, bark, leaves and roots are utilized by locals for their traditional medicinal properties.