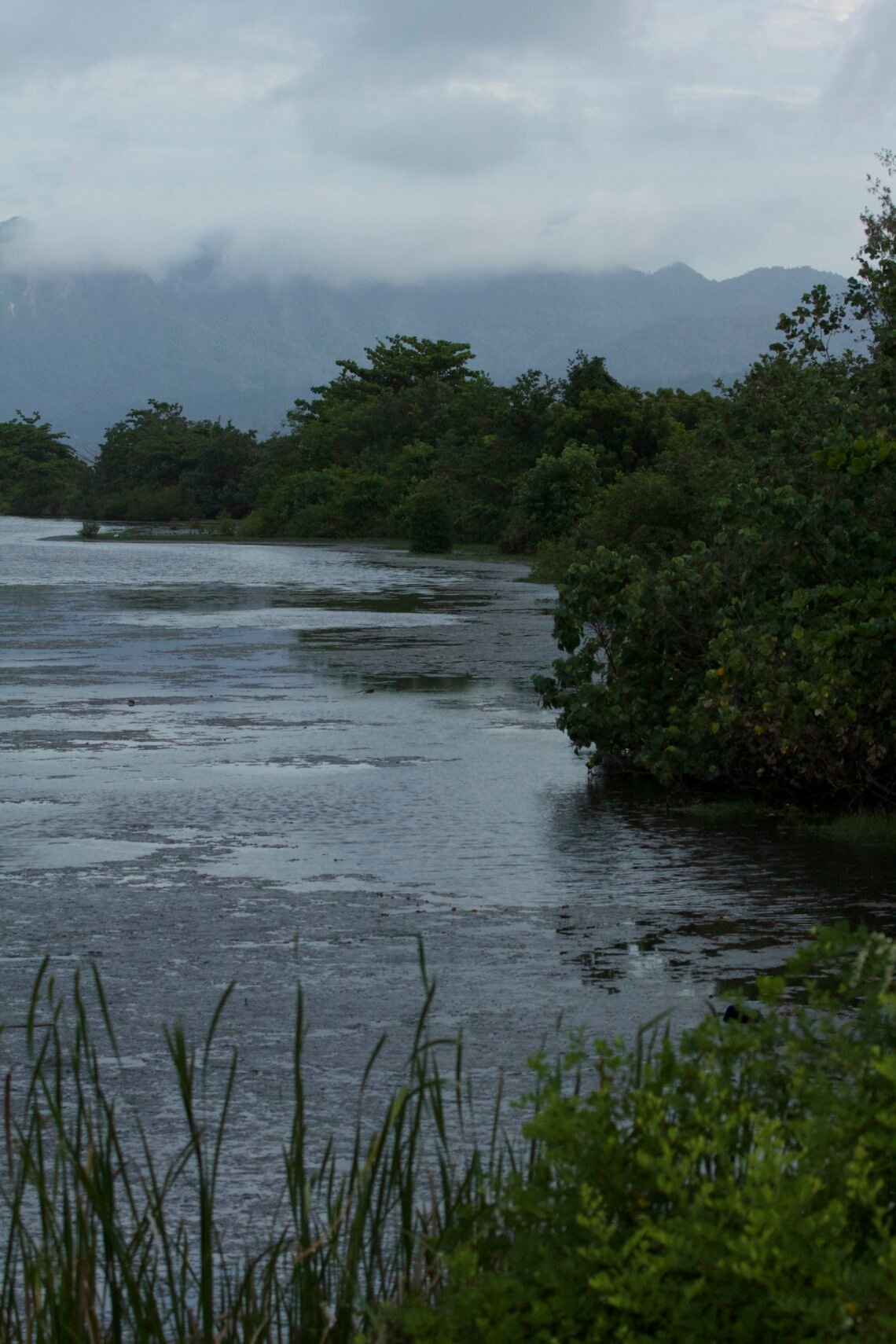 The state offers exciting water sports and recreational facilities, pristine islands and beaches, a variety of mouth-watering local seafood, exotic fruits, colourful festivals, traditional practices and world-class golf resorts.
GETTING THERE
By Road and Rail : Johor Bahru is accessible via the North-South Expressway from the north passing through major towns including Kuala Lumpur. It takes about three-and-a-half to four hours to drive from Kuala Lumpur to Johor Bahru. You can also reach Johor Bahru by express bus. The service offers comfortable rides at reasonable prices from all major cities and towns in Peninsular Malaysia.
By Air
Malaysia Airlines ( MAS) operates flights from Kuala Lumpur, Kuala Terengganu, Kota Kinabalu and Kuching to Sultan Ismail Airport in Senai, 34km from Johor Bahru. Airport limousine services will take you to various places at fares controlled by the government. There are also scheduled airport coach services to Johor Bahru and Singapore.
By Sea
Ferry services are available from Changi Point in Singapore to Tanjung Belungkor near Desaru, the Stulang Duty Free Trade Zone Ferry Terminal near Johor Bahru or the Kukup Ferry Terminal.
PLACES OF INTEREST
Johor Bahru
The district of Johor Bahru, formerly known as Tanjung Puteri, is the administrative centre of the state government and the hub of business, transportation and entertainment.
Major logistic centres such as the Sultan Ismail Airport, the Johor Causeway, the Second Link, the Johor Bahru International Ferry Terminal (JBIFT), the Pasir Gudang Ferry Terminal, the main bus and taxi terminal, and the ports of Tanjung Pelepas and Pasir Gudang are located in this district. Johor Bahru also hosts several international events and is the home of numerous golf courses, some of fine international standards.
BEACHES AND ISLANDS
Mainland Beaches
Johor boasts of beautiful beaches, thanks in part to the fact that it is surrounded by water on three sides. The mainland beaches are accessible via modern roads either by bus or taxi. Most of these beaches are well-equipped with facilities such as car parks, restaurants, rest shades, benches, restrooms and accommodation. Equipment for boating, kayaking, jet skiing and wind surfing are also available for rent at selected beaches.
In the east coast of the Kota Tinggi district lies one of the most famous beaches in Johor, Desaru Beach. Dubbed as the 'Last Unspoiled Corner of Southeast Asia', you can find international class accommodation, facilities, activities and services here. Desaru offers a 26km stretch of pristine sandy beaches fringed with Casuarinas.
Other attractions such as historical relics, a fishermen's museum, a firefly colony and fresh seafood are within a short drive from Desaru.
Other beautiful beaches in Kota Tinggi and their distance from Kota Tinggi town are as follows: Teluk Mahkota Beach (Jason Bay, about 38km); Teluk Endau Beach (about 49km); Tanjung Balay Beach (about 62km); Batu Layar Beach (about 71km), and Teluk Ramunia beach (about 76km).
Apart from Kota Tinggi, Mersing also boasts some of the finest beaches. Among them are Penyabong Beach, Air Papan Beach, Teluk Buih Beach, Tenglu Beach and Tanjung Leman Beach.
Other beaches in Johor are Stulang Laut Beach and Lido Beach (Johor Bahru), Rambah Beach (Pontian), Punggor and Minyak Beku Beaches (Batu Pahat). Lido Beach is a city beach for city dwellers to spend their evenings. Both the Punggor and Minyak Beku beaches are not suitable for swimming but ideal for enjoying the sea breeze.
ISLANDS
In addition to the mainland beaches, numerous enchanting islands off the coast of Johor also have their own golden beaches. With more than 50 islands in its waters, many of them are located in the north eastern district of Mersing.
These beautiful islands feature crystal clear waters and a diversity of marine life and magnificent coral reefs. They have been gazetted as marine parks and are perfect for diving, snorkelling and swimming. Visitors can also indulge in jungle trekking, island hopping or watching leatherback turtles lay their eggs on the beach.
The most developed of the group, Pulau Sibu, is famous for its clean white beaches, clear blue waters and beautiful coral reefs. Other islands here are Pulau Besar, Pulau Tinggi, Pulau Pemaggil, Pulau Aur and Pulau Tengah.
Another tropical paradise is Pulau Rawa. Situated in the east of Johor in South China Sea, it is a remote, white sandy beach with crystal clear waters and a rich marine life. This island is 'untouched' and therefore possesses unspoiled charm and tranquillity. Some of the most sought after water sports activities here include snorkelling, scuba diving, fishing and canoeing. Located off Mersing, it is approximately three hours by road from Singapore, which explains why it is so popular among Singaporeans.
More other popular islands are Pulau Sibu Tengah, which is part of the Sibu group of islands that make up the southern cluster, and Pulau Besar, which is a hit with tourists for its long stretch of golden coastline.
Tanjung Balau Fishing Village
This east coast village near Desaru, about 98km from Johor Bahru, awaits visitors with its tranquillity amid natural splendour. The shores of the village were once upon a time lined with a type of hardwood tree called Aglaia Ordoratissma, which is locally known as Balau. Fishermen inhabited Tanjung Balau as early as the 18th century.
RETAINING JOHOR'S CULTURAL IDENTITY
Since its inception about 15 years ago, the Johor Heritage Foundation has been given the responsibility to preserve and ensure the perpetuity of the society's cultural heritage. Its formation arose from the pledge that Johor's historical, arts and cultural heritage would neither be dismissed nor be dissolved completely with the country's dynamic and rapid development.
The Johor Heritage Foundation is authorised to execute research, investigation and study resources on the state's historical relics, including its natural environment. The foundation has been delegated the task of accumulating, researching and preserving resources relevant to history and art.
Efforts to preserve the Johor Malay culture, arts and history are actively executed by the foundation. To ensure that the task and responsibilities are carried out effectively, four divisions have been established: the Museum Division, the Development of Arts and Culture Division, the Literary and Historical Division and the Administrative Division.
Zapin
The Zapin dance is one of the most popular, vibrant and distinctive dances in the history of Johor, the Malay Archipelago, the Malacca Sultanate and the Johor Rhio-Linggi Malay government. The art form is currently undergoing extensive research and progressive development, conducted by experts and capable choreographers from the foundation.
Ghazal
Ghazal is a musical genre that hailed from the Middle East and was adapted to suit the local culture. Like Zapin, the Ghazal Johor is shedding its anonymous past and is a vital aspect of the state's heritage.
Keroncong
The Sultan of Johor is said to be the state's biggest Keroncong fan. There are no less that 15 active Keroncong musical groups throughout Johor performing and participating in various state functions and activities – ensuring that the art stays alive.
Johor Art
Housed under the Johor Art Gallery at JKR 144, Jalan Petrie in Johor Bahru are large collections of art by well-known Johorean artists. Paintings by Dato' Syed Ahmad Jamal, Siti Zaiton Ismail, Ponirin Amin, Sanip Lasman, Lee Liong Jo, Ismail Attan and other aspiring Johor artists are on display for viewing daily from 8.00am to 4.00pm (except Fridays).
History of Johor Capitals
Located in the historical town of Kota Tinggi is the Kota Tinggi Museum. Managed by the Johor Heritage Foundation, the museum is home to artefacts, relics, historical facts and anecdotes on past Johor sultanates, capitals and early encounters with the Portuguese, Dutch, Achehnese and other regional powers from the 16th to the 18th centuries.
ARCHAEOLOGICAL FINDINDS
Ongoing excavations, conservation and other archaeological research works are being executed along the banks of Sungai Johor. For 185 years (1533-1718), the river and its banks were predominantly strategic for capitals and government of the Johor Sultanate. Historical remains of this once glorious kingdom – forts and defensive walls, palace ground sites and tombs of sultans and dignitaries – are some of the attractions here.
DOCUMENTATION
The Johor Heritage Foundation Documentation Centre has in its collection numerous documents, materials, publications (books, bulletins and journals), videos, CDs, VCDs, manuscripts and photographs on Johor's culture, arts, history, literature and others. The centre is open daily on working days from 8.30am to 4.00pm.
PUBLICATIONS
Through its research and publication unit, the Johor Heritage Foundation publishes books, journals and bulletins. Numerous topics on Johor (in Malay) ranging from archaeological findings to history, literature, culture, arts and education are available at the foundation.
NATURE AND PARKS
Johor is a state rich in its natural heritage. Its diverse flora and fauna include forests, waterfalls, hot springs and firefly havens. The state has several sites that have been declared national parks. These include the lowland forest of Endau Rompin National Park (Mersing district), the legendary Gunung Ledang (Muar) and the swampy wetland sanctuary of Pulau Kukup (Pontian).
Endau-Rompin National Park
The national park spans across the borders of two states – Johor and Pahang, with a combined area of 92,000 ha. It is one of the oldest rainforests in the world with rock formations dating back more than 248 million years. Among the many attractions here are endemic plants, more than 50 different types of animals, over 230 species of birds and 40 species of fishes. Enjoy the awe-inspiring beauty of the 120-metre high Buaya Sangkut waterfall, and be guided through the lush park by Orang Asli.
Gunung Ledang
Known as Mount Ophir to the British, Gunung Ledang is the highest mountain in Johor. According to folklore, it was the home of Puteri Gunung Ledang, a princess who once captivated the heart of the Sultan of Malacca during the 15th century but turned down his proposal for marriage by setting impossible demands. She demanded a golden bridge linking the Sultan's palace in Malacca to the mountain, jars of women's tears, seven trays of mosquitoes' hearts and seven bowls of blood from the Sultan's prince.
There are trails that lead to the summit of this mountain and at its base is the Sagil Waterfall, a popular spot for picnickers. Gunung Ledang is the perfect place for nature lovers, bird watchers, jungle trekkers and picnickers. Activities here are nature-based, thus suitable for the adventurous. There are a few options to choose from depending on one's level of fitness. Other activities are night trekking, archery and mountain biking. Camping is also very popular here. Campsites are available along the trail uphill to Gunung Ledang.
Visitors can also visit the Gunung Ledang Recreation Forest, an eight-hectare forest reserved as a sanctuary and a water-catchment area with four waterfalls. A popular spot for picnics, this park is also a favourite venue for seminars and work camps. The adventurous can trek up to Gunung Pulai, which is about 700 metres above sea level.
Other recreational forests in Johor are Soga Perdana (Batu Pahat), about 131km from Johor Bahru and five kilometres from Batu Pahat town; Sungai Bantang (Segamat), 80km from Segamat town; Gunung Arong (Mersing), about 17km from Mersing and 22km from Endau along the Mersing-Endau road; Gunung Lambak (Kluang), about five kilometres from Kluang and 115 km from Johor Bahru; Gunung Belumut (Kluang) about 32km from Kluang and 139km from Johor Bahru, to name a few.
AGRO-TOURISM
Agro-tourism in Johor showcases the state's agricultural wonders, including the world's largest Arowana aquaculture farm, the second biggest orchid farm, a unique hybrid of pineapples and a rare species of the mixed breed wild ox and domestic cow called Selembu. Other agro-tourism attractions here are herb and spice farms, lowland tea plantations, ostrich farms and numerous fruit orchards.
There are several agro-tourism spots in Johor. At the foot of Gunung Pulai is the Seri Gunung Pulai Agro-tourism Village. Besides swimming, visitors can also savour the delicious local fruits here. You will also get the chance to tap rubber trees, pluck mushrooms and cast fishing net into the pond.
In Batu Pahat, there are two agro-tourism villages. They are the Kangkar Merlimau Agro-tourism and Parit Kuari Agro-tourism Villages. The former has many durian trees and also other fruits. Orchid farming is also a popular activity here. As for Parit Kuari Agro-tourism Village, it is famous for its snacks. You can find a variety of chips, crackers and traditional cakes produced from agricultural products.
HOME STAY PROGRAMMES
Experience village living through a home stay programme, where you will stay with a village family in a designated kampung. Participants are treated as guests of the family and are encouraged to take part in village events.
CULTURES AND FESTIVALS
Cultures
Visitors are often fascinated by the cultural diversity of Johor. The richness of its culture can be seen in the traditional dresses, customs, beliefs, festivals, dances and pastimes. Aside from the traditional Malay dances like Zapin, the Chinese often indulge in dragon and lion dances where deafening drumbeats are used to drive away evil and to foster good fortune.
FOOD AND FRUITS
The ethnic diversity of Johor has produced a wonderfully appetising blend of culinary delights. You can head towards specialty restaurants or luxury hotels for fine dining, or make you way to the nearest food stall to sample delightful local fare.
Johor is dotted with hawker venues throughout the state. These give you the thrill of sampling fabulous cuisines from Indian to Chinese and from Malay to western food. Vegetarian food is also easily available in major towns.
Tropical fruits like watermelon, rambutan, papaya, banana, star fruit, mangoes, mangosteen and guava are found in abundance in Johor. The durian, dubbed 'The King of Fruits', and Josapine, a unique hybrid of pineapple, are not to be missed.
SPORTS & RECREATION
There are a variety of sports that are played in Johor. As the state is surrounded by water on three sides, water sports are particularly popular. Activities like diving, wind surfing, boating, canoeing, snorkelling and fishing often attract locals and overseas tourists as well as athletes.
Scuba diving enthusiasts should head for the marine park designated islands like Pulau Rawa, Pulau Besar, Pulau Hujung, Pulau Sibu Tengah, Pulau Pemaggil, Pulau Aur and Pulau Dayang. These sites have many species of corals to be admired.
The Johor Racing Circuit is a world-class venue for international racing events. It has hosted the World Super bike Series and various local races. Other sporting events include bird watching, horse rising, jungle trekking, golfing, mountain climbing, kite flying and off-road driving.
SIGHTSEEING AND ENTERTAINMENT
Sightseeing in Johor can mean gallivanting in the exciting metropolitan or sauntering in the serene forests. Interesting sights in the city include the Sultan Ibrahim Building, Istana Besar, the Royal Abu Bakar Museum and the Sultan Abu Bakar Mosque.
Constructed in the 1940s, the Sultan Ibrahim Building is located on Bukit Timbalan. The Japanese army used it during World War II in their final assault on Singapore. Today, the building serves as the main office building of the state and houses the state secretariat.
On the nature side, travellers usually love to visit the Endau-Rompin National Park, Gunung Ledang and Tanjung Piai (famous for its mangrove swamplands).
SHOPPING
Johor Bahru is a shopping haven for travellers, especially those from Singapore. Shopping in Johor allows you to feast your eyes on famous local and international designer merchandise, souvenirs and antiques. Visitors usually throng hypermarkets, shopping malls and supermarkets but you would not want to miss the grand bargains at open-air bazaars and the night and farmer markets.
Looking to take a piece of Johor home? The state is renowned for its batik, songket, local paintings, pewter, ceramic and copper wares, traditional herbal products and traditional Malay musical instruments.