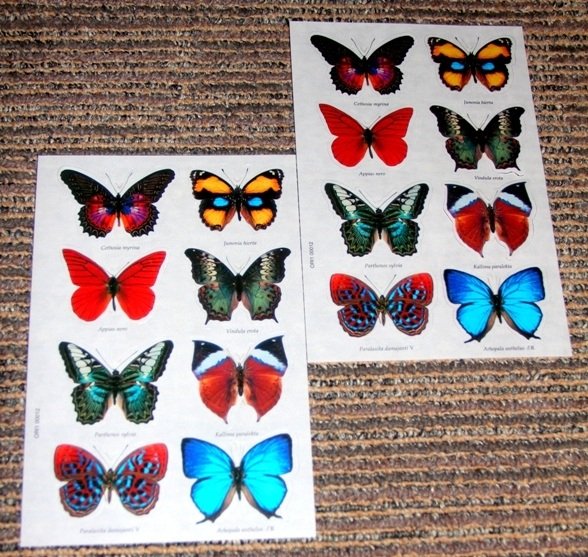 Nature-a-Live! Authentic Butterfly 3D stickers by Dr. Bernard d'Abrera
Great news for Sticker collectors and butterfly enthusiasts
We are proud to present you the world famous Entomologist and Lepidopterist Dr. Bernard d' Abrera's amazing 3D butterfly stickers . The stickers are original scientifically accurate photography by  him based on his published works on collections of the British Museum of (Natural History) in London.
Nature-a-Live features museum quality reproductions of butterfly images in sticker format  that are self adhesive, and
primarily designed to be as unique collectibles packaged to appeal to collectors of all ages
Available exclusively to our store and nowhere else in Malaysia, you will have the rare opportunity to own these gorgeous stickers and marvel at the high quality and splendid images portraying selected butterflies of the world.
Own one today!
Limited stocks only!!! ( Out of production)
Each Sticker Set (6 Butterflies) : RM12.00 (Excluding Shipping Charges)