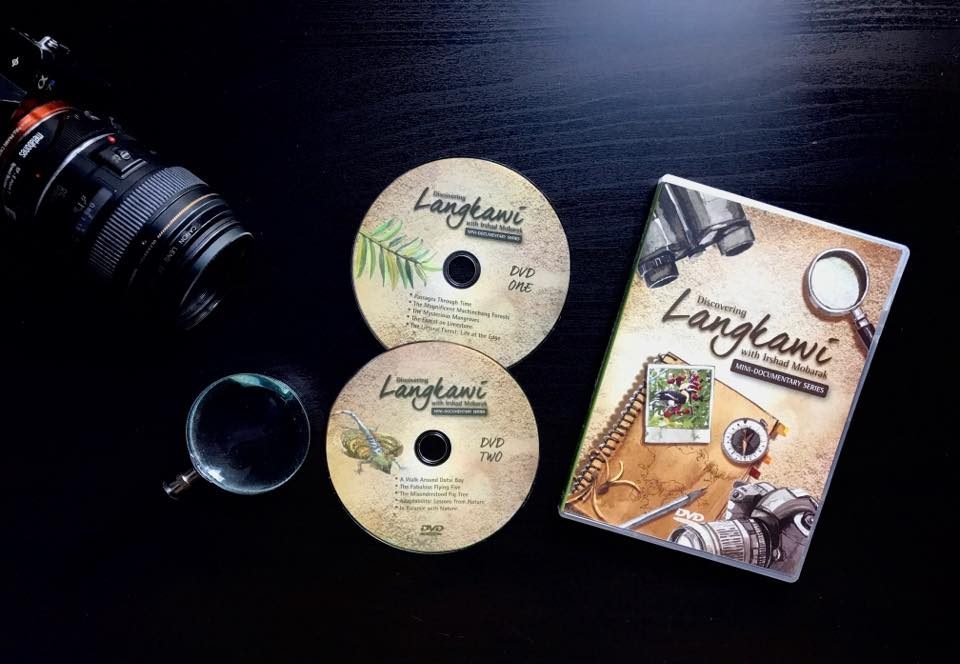 DVD MINI-DOCUMENTARY SERIES
Discovering Langkawi with Irshad Mobarak
Filmed over 12 months, Discovering Langkawi with Irshad Mobarak: The Mini-Documentary Series is a ten-episode armchair voyage of the enchanting archipelago. Join host Irshad Mobarak as he takes you on an intimate journey through Langkawi where you will get to experience the rich fauna and flora biodiversity found in its forests.
Find out how the island of Langkawi was formed millions of years ago, meet stones that are over 1 billion years old, get to know some of nature's cleaners and artists like the sand bubbler crab, learn more about the fascinating mudskipper, witness the beauty of the migratory birds on their annual visit.
Also, find out why the Strangling Fig Tree is so misunderstood, why the mangroves are called "The Kings of Adaptability", how man and nature live in balance and why it is important to preserve our natural heritage at all costs.
Product details
Title : Discovering Langkawi with Irshad Mobarak
Language: English
Subtitles: English, Bahasa Malaysia, Chinese
Video Aspect Ration: 16:9 DVD
Release Date: 1 October 2017
Run Time: 180 minutes
Product Dimensions: 5 x 7 x 0.25  inches
Shipping Weight: 100 grams
Price : RM80 per DVD including postage in Peninsular Malaysia.