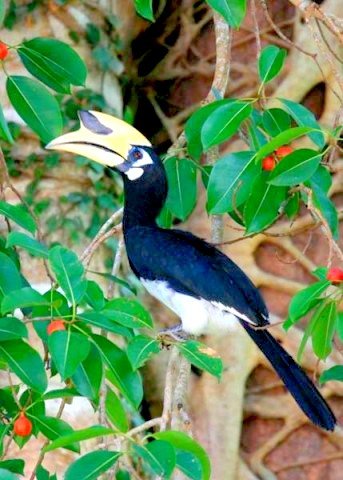 Most of the birds are nesting now and we are very lucky to have at least two that are nesting by the The Datai trail.
One is a pair of Oriental Pied Hornbills which have chosen to nest at new cavity excavated recently by several Great Slaty Woodpeckers.
The female has been in this nest for now about a week and we can expect to see the baby out of the nest in eight or nine week's time.
In the meantime most of the White Bellied Sea Eagles on the island are already with chicks including the regular pair that nests on the Meranti tree.
We have yet to see the young baby/babies but we do hope to see it in a week or so when it large enough.
As usual the Female is keeping a close watch on her brood and keeps encourage her mate to be regular with room service – fish on the menu again! .